Welcome to the Ultimate Picture Palace
The UPP is Oxford's only independent cinema and one of the oldest cinemas in the UK. We show a mix of independent, mainstream, international, and classic films all in our cosy single-screen auditorium. Find us just off the Cowley Road in East Oxford.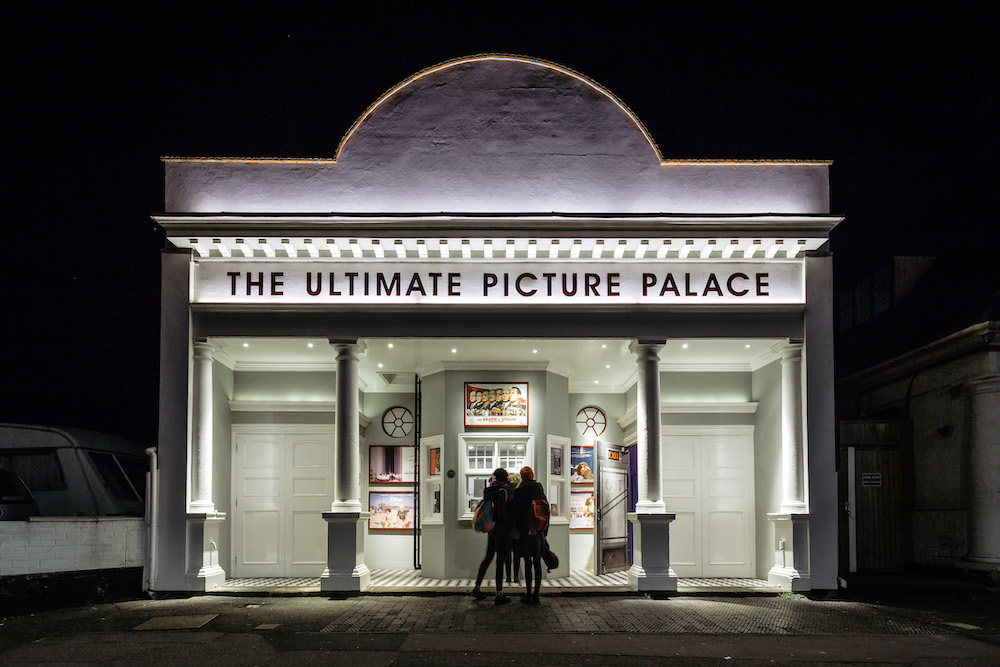 Today (Thursday 11th August)
Paris, Texas
15
Socially Distanced
2h 30m
Wim Wenders' Americana masterpiece starring Harry Dean Stanton as a man who emerges from the desert not knowing who he is. Winner of the Palme d'Or in 1984.
Friday 19th August
Fire of Love
PG
1h 33m
Fascinating documentary about fearless French scientists Katia and Maurice Krafft, whose love for volcanoes was only matched by their love for each other.
Hit the Road
12A
1h 34m | Persian w/ English subtitles
Iranian filmmaker Panah Panâhi's debut feature is a joyous drama blending heartbreak and humour. Winner of Best Film at London Film Festival 2021.
Dead Ringers
18
1h 55m
Jeremy Irons plays the role of twin doctors who trade each others' identities, lives, and lovers in David Cronenberg's award-winning psychological thriller.
Showing from Friday 19th August
Explosive documentary following the fascinating lives of fearless French volcanologists Katia and Maurice Krafft.
Showing from Friday 19th August
Panah Panâhi's award-winning road-trip drama about a family four travelling through the rugged Iranian countryside. 
Showing from Friday 26th August
Playful and passioante French romantic comedy-drama about a young woman who becomes captivated by her lover's partner. 
Our community of UPP members get exclusive discounts including 2 free tickets, a free drink at our cosy bar and £2 off the price of tickets. 
Find out the latest news and updates from the UPP and our community
The cinema will be closed for annual maintenance between Friday 12th and Thursday 18th August. We will be open again as usual from ... Read more
Hire the cinema
Our unique art-deco venue is the perfect place for private screenings, children and adult birthday parties, fundraisers, premieres, presentations, community events, film festivals and more.
Find out more