Welcome to the Ultimate Picture Palace
The UPP is a community-owned cinema and Oxford's only independent cinema. We show an eclectic mix of independent, mainstream, international, and classic films all in our cosy single-screen auditorium. Find us on the Cowley Road in East Oxford.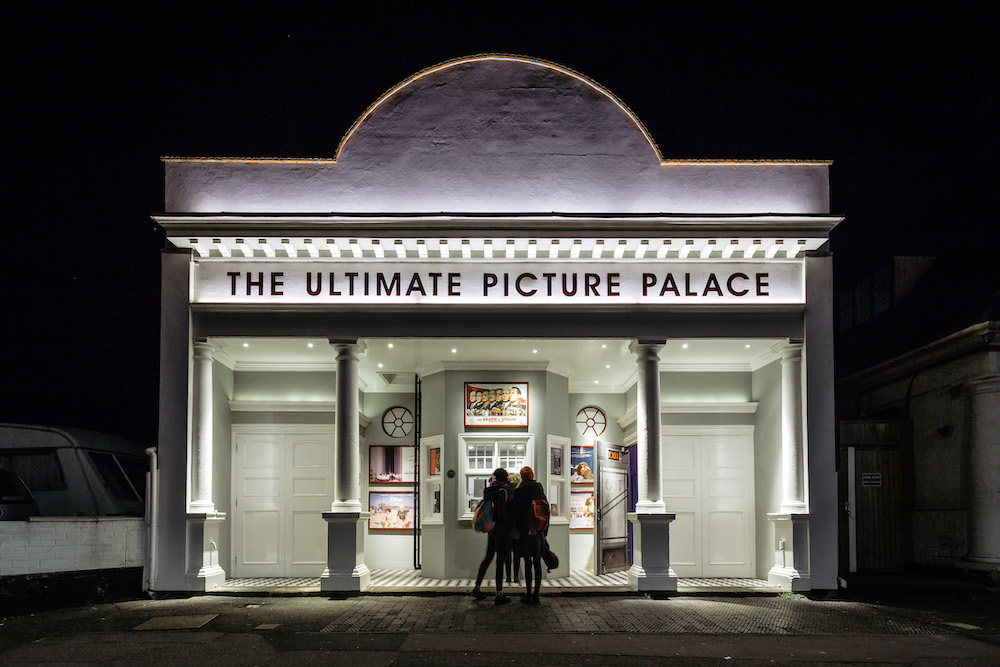 Today (Sunday 2nd April)
Marcel the Shell with Shoes On
PG
1h 30m
An offbeat and wholeheartedly moving animated tale about a one-inch-tall walking-talking sea shell who becomes a global superstar. Nominated for Best Animated Feature at this year's Oscars and BAFTAs.
Rye Lane
15
1h 22m
A day in the life of two young Londoners who connect while trying to get over their recent romantic heartbreaks. Raine Allen Miller's debut is an upbeat romcom bursting with visual vibrancy and infectious charm.
Tomorrow (Monday 3rd April)
After Hours
15
1h 37m
Martin Scorsese's frantic screwball comedy following an uptight office worker's nightmarish late-night odyssey on the streets of New York as he tries to get home with no money.
The Middle Man
15
1h 35m
Darkly humorous satirical drama following the life of a newly employed "Middle Man", hired by a small-town community to be the bearer of bad news after a sudden outbreak of accidents and deaths.
Showing from Friday 7th April
Rural-set thriller in which a French couple living in Spain are drawn into an ever escalating conflict with locals after rejecting an offer to buy their land. Winner of nine Goya Awards, including Best Film.
Lunana: A Yak in the Classroom
Showing from Sunday 9th April
A young teacher in Bhutan is reassigned to a school in the remote village of Lunana in this uplifting drama about finding contentment in unexpected places. Nominated for Best International Feature at the Oscars.
Showing from Friday 14th April
Emily Watson and Paul Mescal star in this starkly powerful psychological drama about a mother who is torn between protecting her beloved son and her sense of moral duty.
Our community of UPP members get exclusive discounts including 2 free tickets, a free drink at our cosy bar and £2 off the price of tickets. 
Find out the latest news and updates from the UPP and our community
We're hiring a part-time Duty Manager and Projectionist, take a look at the information below about the role and how to ... Read more
Hire the cinema
Our unique art-deco venue is the perfect place for private screenings, children and adult birthday parties, fundraisers, premieres, presentations, community events, film festivals and more.
Find out more